We help practices implement patient-centered care models that improve outcomes and practice performance. DataGen can help you transform your practice to one that is National Committee for Quality Assurance-recognized — and help you sustain your recognition once your practice transformation is complete.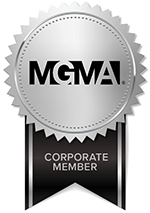 Why transform?
Through transformation, your practice can:
achieve the quadruple aim of improved patient outcomes, patient satisfaction, provider and care team satisfaction and reduced costs;
increase productivity;
optimize the use of electronic health records;
streamline care coordination and care management;
use the medical neighborhood;
strengthen a patient-centered culture and operations; and
enhance your reimbursement through incentives.
Our work and experience with practice transformation go well beyond just understanding patient-centered care and guiding you to achieve its goals. We understand the challenges and rewards associated with true site transformation and customize our approach after an in-depth analysis of your specific needs.
We help transform your practice into one that's patient-centered.
Patient-Centered Medical Home and Patient-Centered Specialty Practice are evidence-based care delivery models that enable practices to become more efficient and effective, while improving patient care quality. Providers across the country use these models, which were developed by NCQA. Through our guidance, you can achieve the NCQA recognition that's right for your practice.
Sustainability Services
When a practice is in the "succeed" phase of PCMH recognition, it is important they do just that — succeed in the activities on which they have diligently worked during the transformation phase.
Our practice transformation advisors will recommend mitigation strategies to keep your practice, staff and clinicians on track with NCQA's annual reporting requirements and also assist in maturing the medical home model.
We help ensure that your medical home transformation is sustained.
PAS Sustainability Service is conducted through a series of communication and work touchpoints during the year to review your workflows, policies, reporting, and documentation. Examples of service focus areas include:
Quality Performance Assessment Support System navigation;
practice retreat facilitation;
quality improvement/performance improvement;
value-based payment;
care coordination; and
social determinants of health.
Value-based payment consulting
The switch to value-based payments can mean a significant shift in how providers are reimbursed. DataGen's proven strategies help maximize providers', practices' and healthcare systems' reimbursement for high-quality, patient-centered care. Our custom toolkits provide the policies, procedures, workflows and mechanisms to maximize your practice's revenue.
Services include:
alignment of incentives programs;
evaluation of contracts and expectations;
documentation specificity;
risk stratification;
population health management; and
opportunities to bridge gaps in care.