Challenged by your Community Health Needs Assessment?
Completing your CHNA is labor and time-intensive under the best of circumstances as:
collaborating with other departments and community partners takes time;
surveying the community is challenging;
finding and analyzing your data is complex; and
putting it all together means having the right people in place.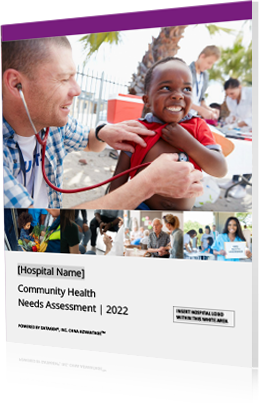 CHNA Advantage™ — as close to a stress-free CHNA as you can get.
DataGen's CHNA Advantage™ is a time-saving solution that combines all aspects of a focused CHNA/CSP report:
a streamlined process;
clear guidance for compliance;
a customizable survey template;
recommendations for data sources, measurement and partnering;
analyses of multiple data sets, including ZIP Code social determinants of health data;
easily imported charts; and
a written final report that meets state and federal requirements.
Spend less time looking for data.
No more scrambling to find data. Our hospital expertise and comprehensive data sets put everything you need in one place. We'll guide you through the whole process — so you can concentrate on the interventions that make a difference in your community.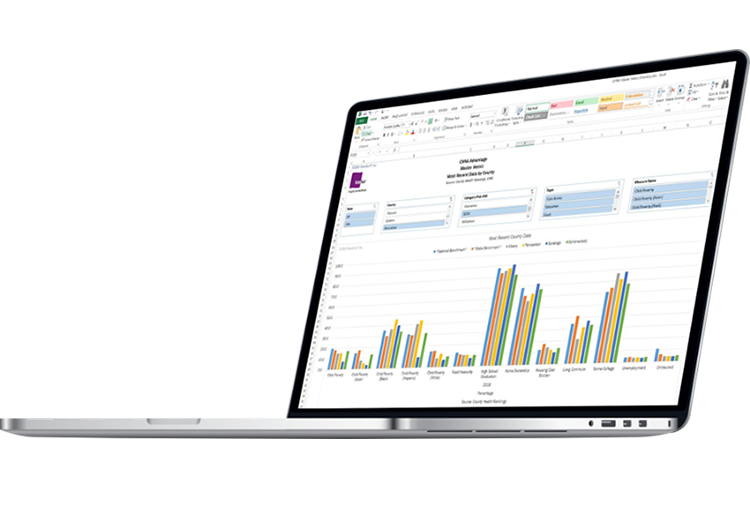 No researcher or onsite analyst? No problem.
You can only wear so many hats. With CHNA Advantage™, you'll have access to DataGen's team of experienced population health analysts and data that goes far beyond what's available to the public.

Sample of data elements licensed from Socially Determined.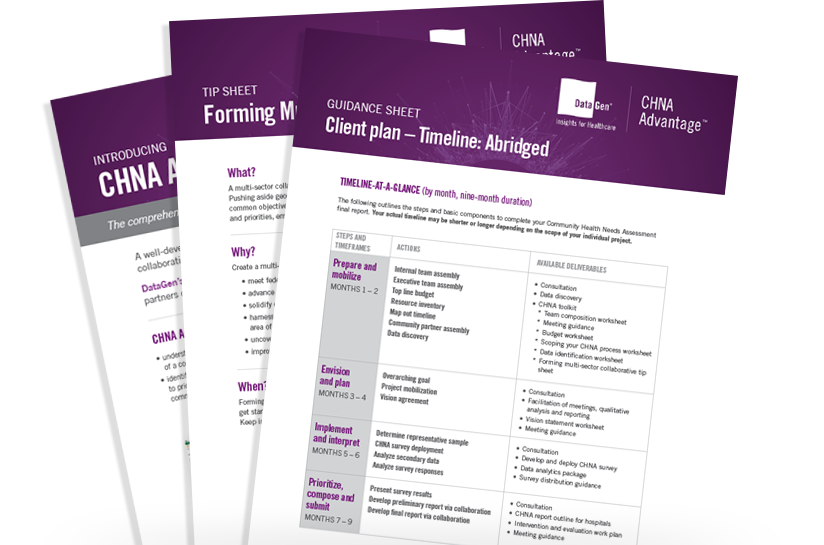 There with you at each step.
We'll walk you through the entire process and provide recommendations on what types of partners to collaborate with, what to measure and which analysis demonstrates your impact.
Need help writing the report? We can do that too.
Stay compliant.
If you're a not-for-profit hospital, you know a comprehensive CHNA is required for maintaining your 501c3 status. Our complete suite of checklists will ensure you stay on the right side of the IRS.
Let's talk details.
Ready to see how CHNA Advantage™ can simplify your CHNA? Our team will walk you through with a free consultation specific to your organization's needs. Leave your name and email and we'll be in touch!